This event took place on Feb. 4, 2022. To review a recording of the panel portion of the symposium, please click the button below. Thank you to our keynote speaker, Jessica Bruder, our panelists and moderator, our sponsors, and all those who participated in this important community conversation.
About the Symposium
Please join us on Feb. 4, 2022, from 9 a.m. to 12 p.m. for our second United to End Homelessness Virtual Symposium. We are pleased to announce this year's keynote speaker, Jessica Bruder, author of the award-winning Nomadland.
Hailed by The New Yorker as "an acute and compassionate observer," Nomadland author Jessica Bruder reports on social injustice, subcultures, and the dark underbelly of American capitalism. Her clear-headed and empathetic stories are "stunning and beautifully written," writes Arnie Hochschild in The New York Times Book Review, that haunt us long after we've finished reading.
Bruder's Nomadland—the basis of the Oscar-winning film of the same name—documents the lives of itinerant Americans who travel from job to job out of economic necessity. Employers from big-box retailers to commercial farmers have found a new source of cheap labor: transient older Americans. When Social Security comes up short and their mortgages sink underwater, these overlooked casualties of the Great Recession take to the road in old RVs, trailers, and camper vans, forming a migrant community of self-identified "workampers." Nomadland follows Bruder's unforgettable subjects as they clean campground toilets, scan products in warehouses, and harvest beets in a scramble to survive, often long past the age at which they expected to retire.
For her longform magazine stories, Bruder has earned a James Aronson Award for Social Justice Journalism and a Deadline Club Award. She has also received support from the Economic Hardship Reporting Project and fellowships from Yaddo, The MacDowell Colony, the New America Foundation, and the Rockefeller Foundation's Bellagio Center. She speaks on income inequality, labor, the gig economy, social justice, subcultures, surveillance, the housing crisis, immersion journalism and other related issues.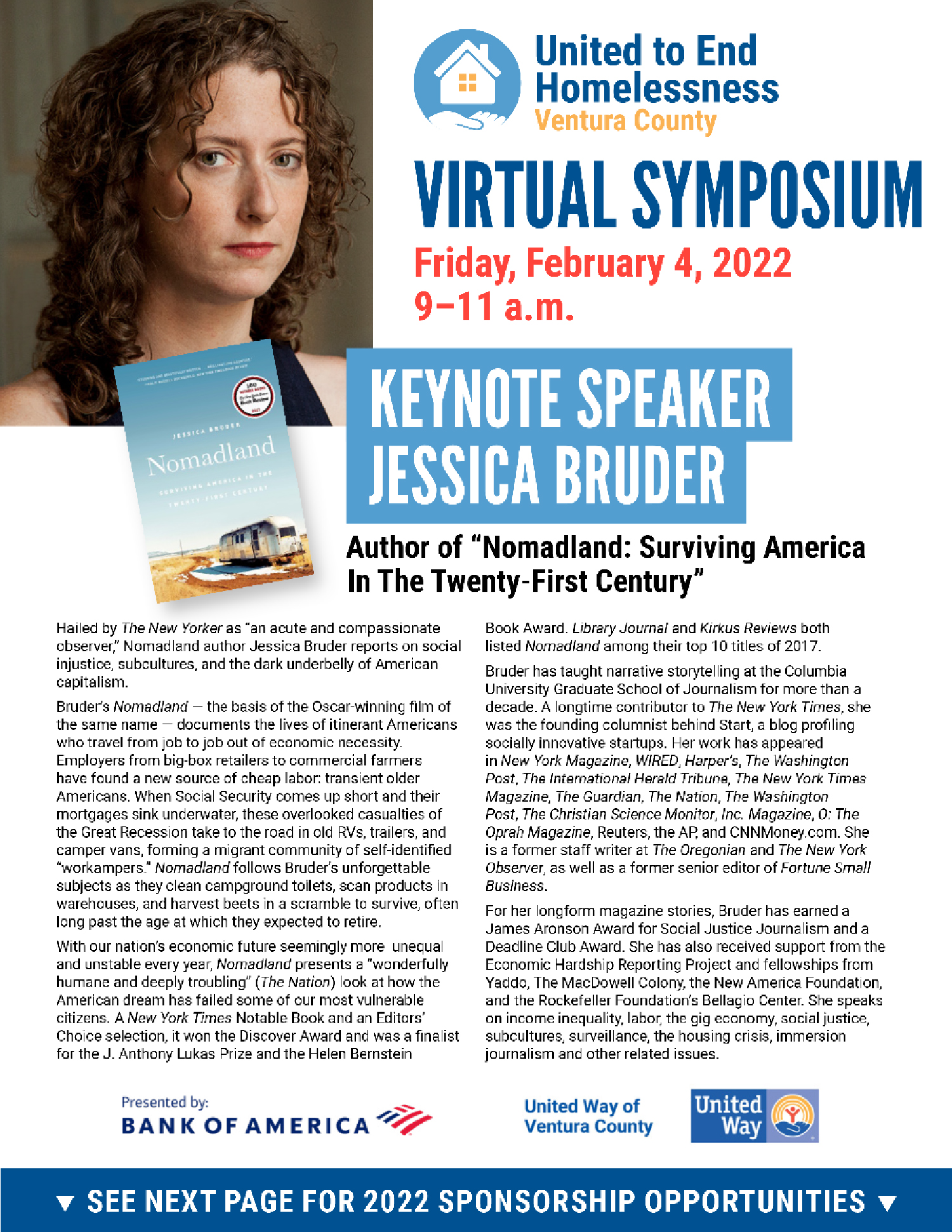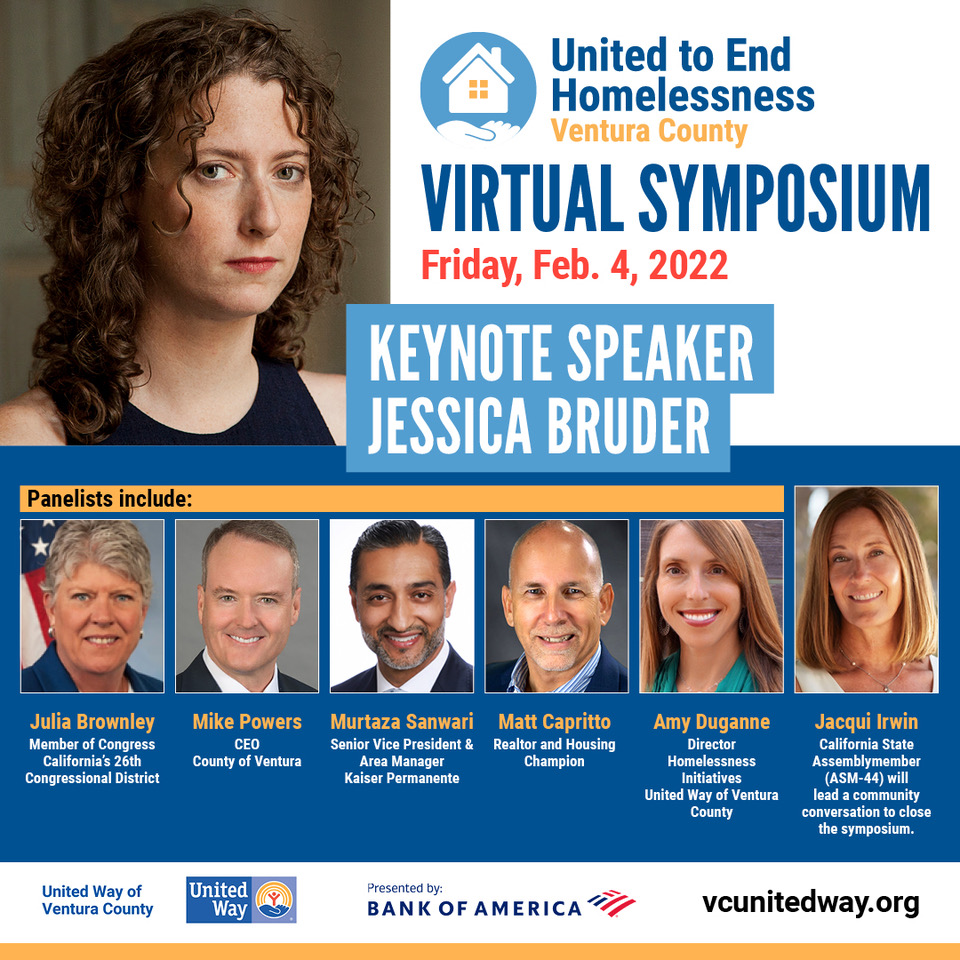 Sponsorship Information
For sponsorship information, please download our sponsorship form. If you have any questions related to sponsorship opportunities, contact Mitchel Sloan at (805) 485-6288, ext 229 or at mitchel.sloan@vcunitedway.org
Presenting Sponsor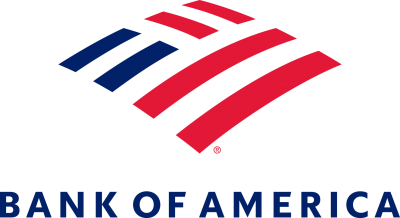 Ambassador Sponsors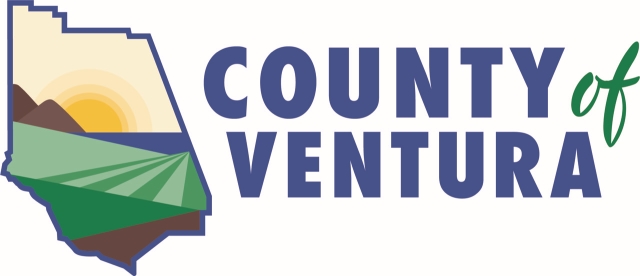 Champion Sponsors